The quick pitch: 

Evidence shows that women are less self-assured than men—and that to succeed, confidence matters as much as competence. School is where many girls are first rewarded for being good, instead of energetic, rambunctious, or even pushy. But while being a "good girl" may pay off in the classroom, it doesn't prepare us very well for the real world. This is where Bright Lite comes in. Bright Lite is an independent, reader-generated publication dedicated to giving young girls a voice and encouraging them to use it loudly.
The Task
These readers already have this self-confidence inside of them - Bright Lite wants to help bring it out. By creating a campaign that boosts brand awareness of the magazine, we can help highlight these young voices and encourage self-expression.
The Tackle
Young girls are having trouble bridging the confidence gap. Bright Lite wants readers to embrace the beauty in what they love - whatever that may be. 
The Takeaway
When women don't act, when we hesitate because we aren't sure, we hold ourselves back. But when we do act, even if it's because we're forced to, we perform just as well as men do. What held them back was the pressure not to try.
The Concept:    Every girl has her thing.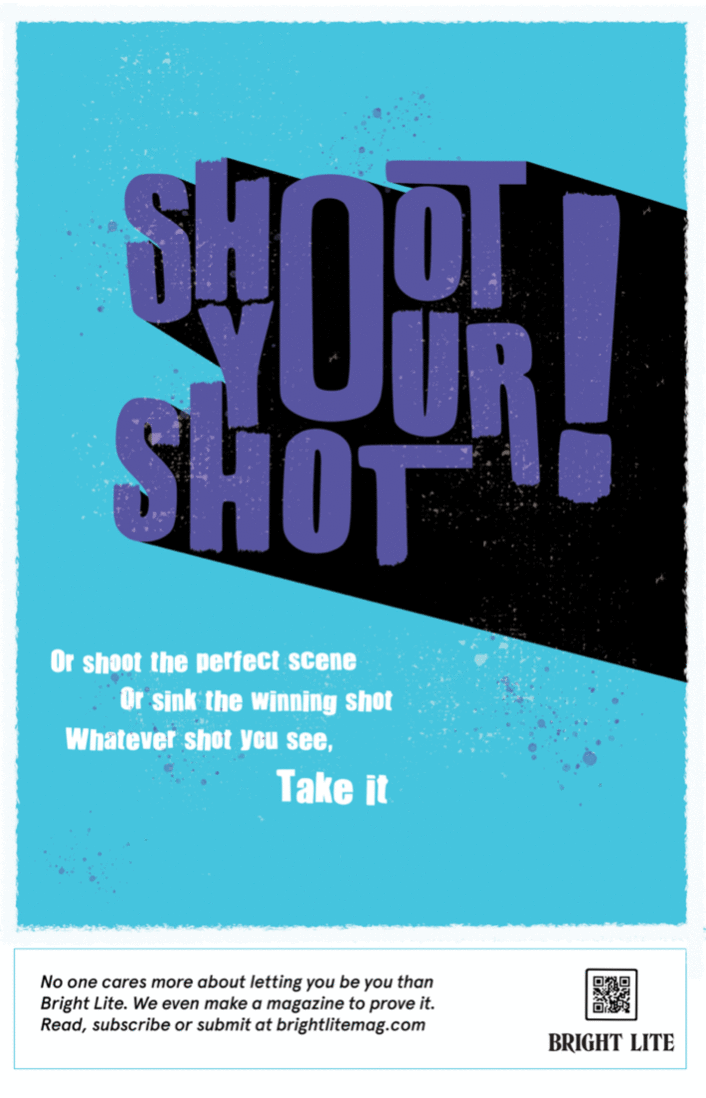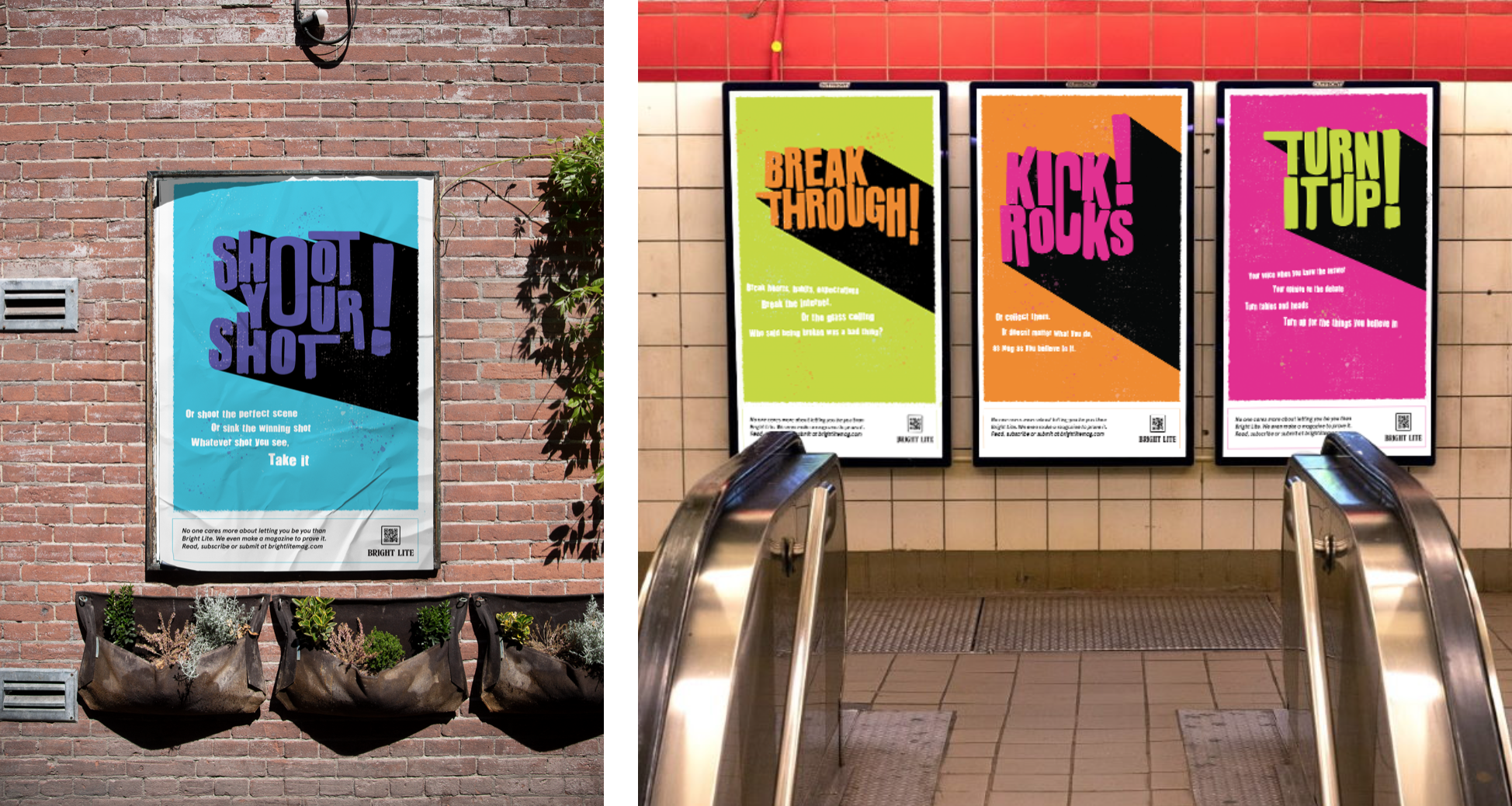 bringing this to life
Out of Home
Bright, eye-catching poster placement in high-traffic commuting areas in NYC and strategically placed by high schools in major cities such as New York, Chicago, Denver, and Austin.
We wanted to reach these girls on their way to school to inspire creativity and originality throughout their day.
Bright Lite x Urban Outfitters
Utilizing current retailers to create a bigger platform. Bright Lite would partner with Urban Outfitters to create the perfect pairing of brands that stand for uniqueness and self-expression.
This collaboration would include storefront pop-ups as well as branded merch to transform Bright Lite into a lifestyle brand.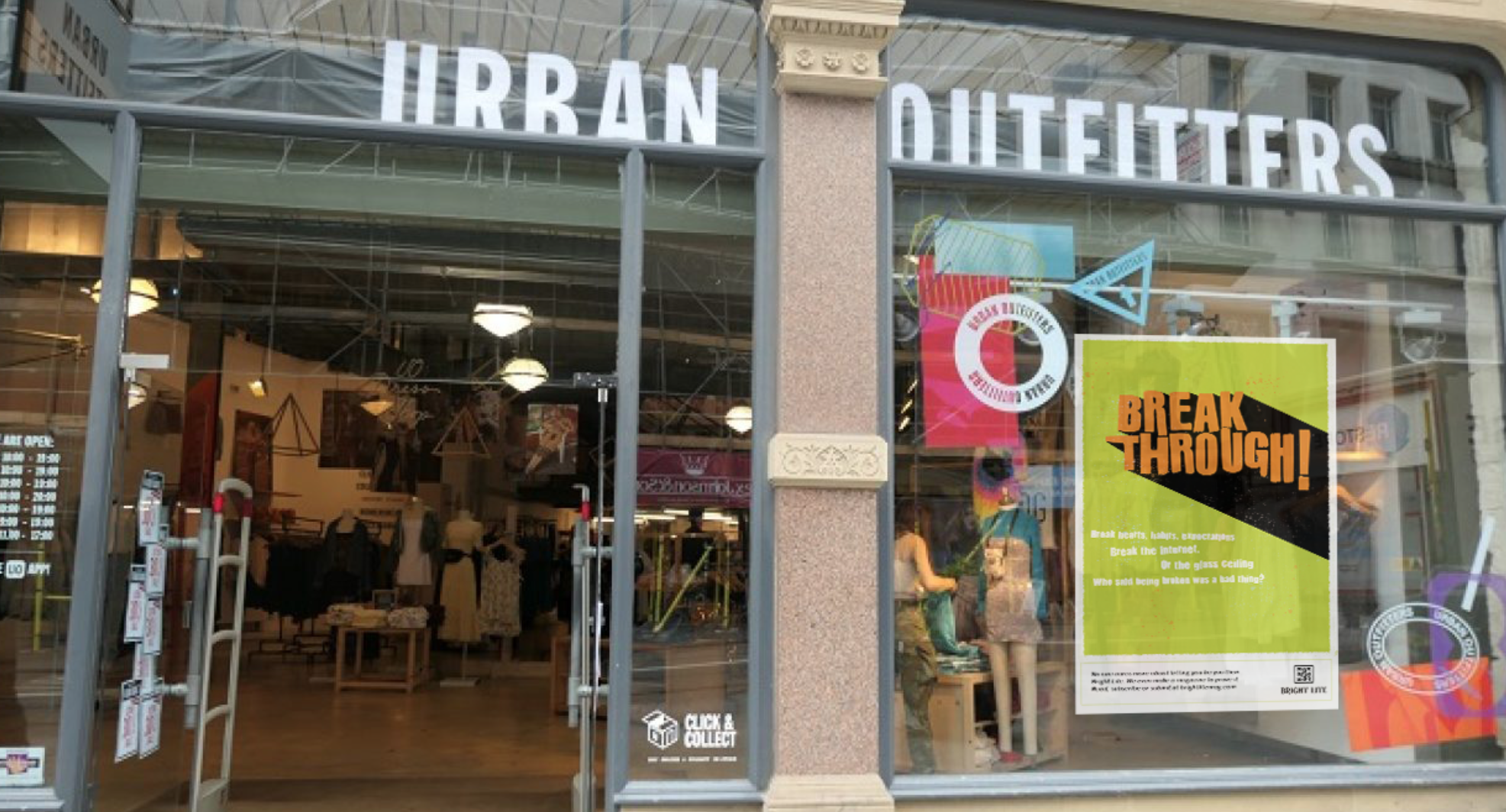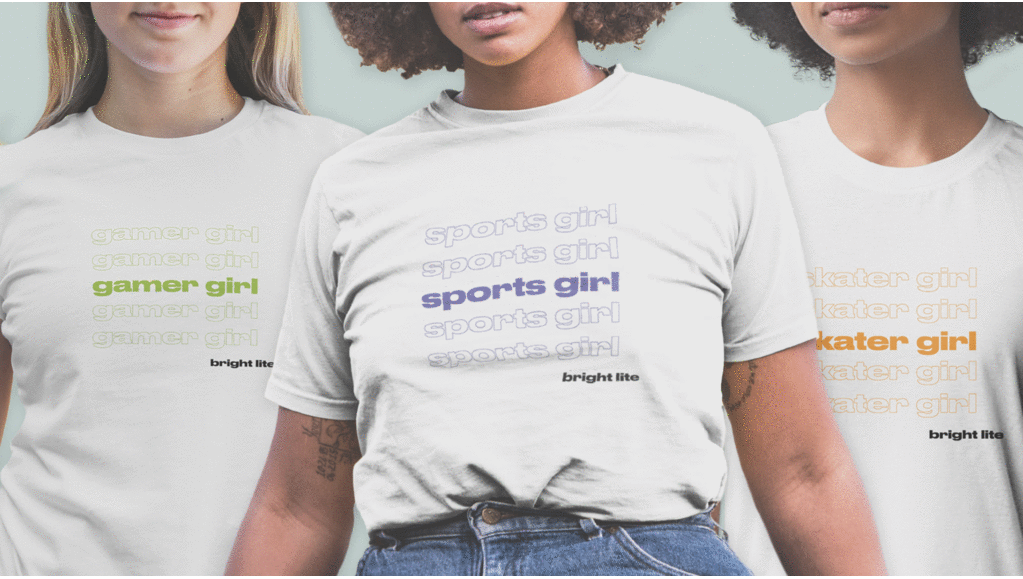 Our campaign will exist primarily on social—where the tween + teenage girls are hanging out. We'll utilize TikTok ads and create real content from the brand that aligns with our concept. We will also show up on Instagram and YouTube by creating relatable content and featuring real-life Bright Lite readers. 
The execution of our social content will be inspired by the literal idea of taking up space. Bright Lite is a blank publication that's waiting for girls' work to occupy its pages. 
We plan to use real tidbits of submissions from girls and show the ways that one's art can both literally and figuratively occupy a space.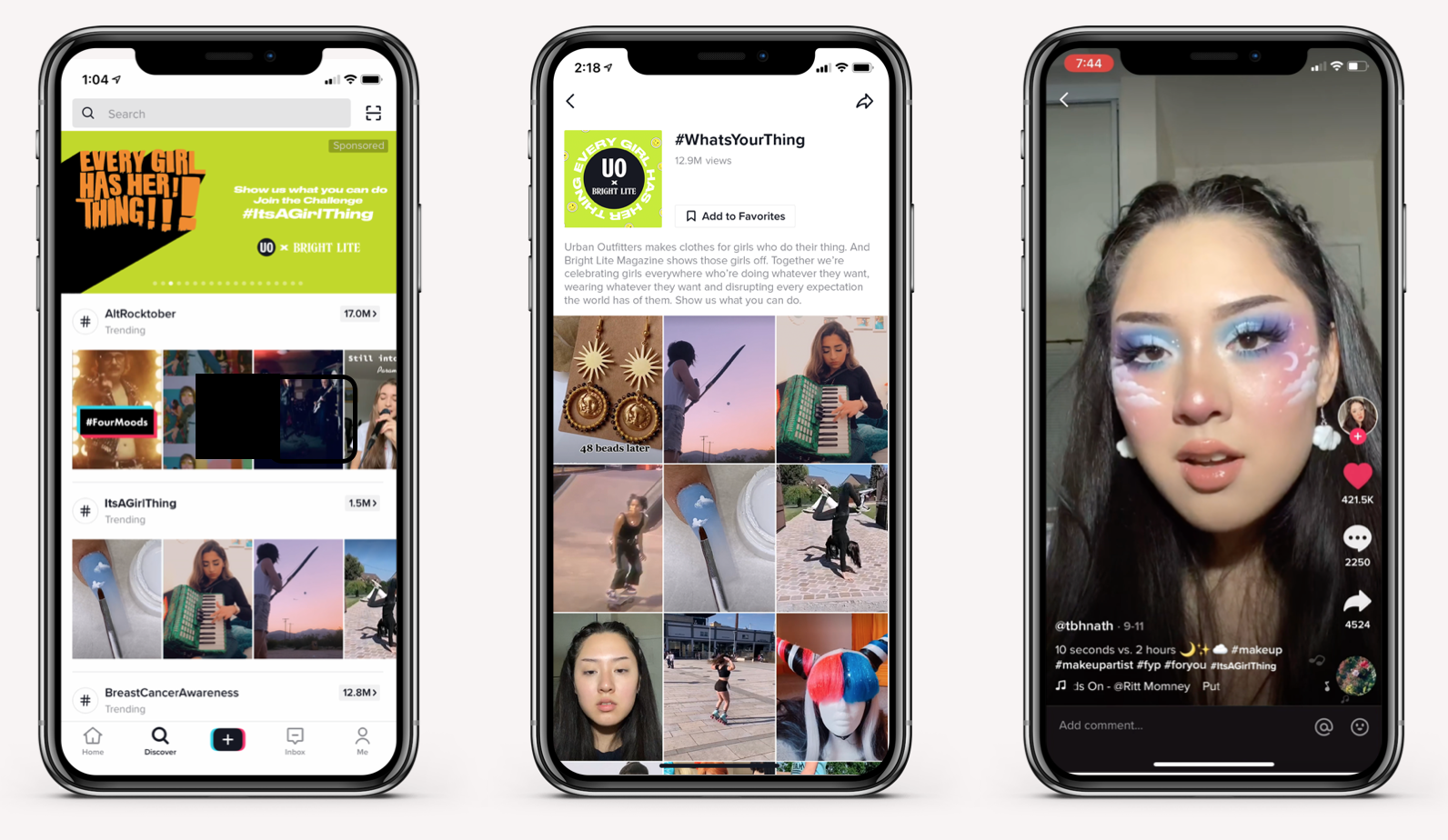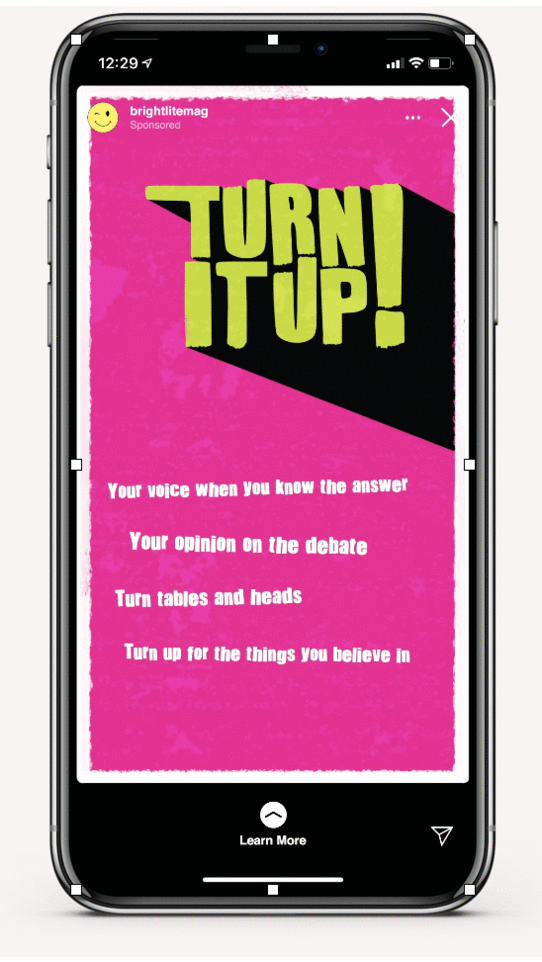 Bright Lite wants you to take up space, unapologetically. We stand for the empowerment of young, female-identifying artists, makers, doers, and everyone in-between. 
OWN IT.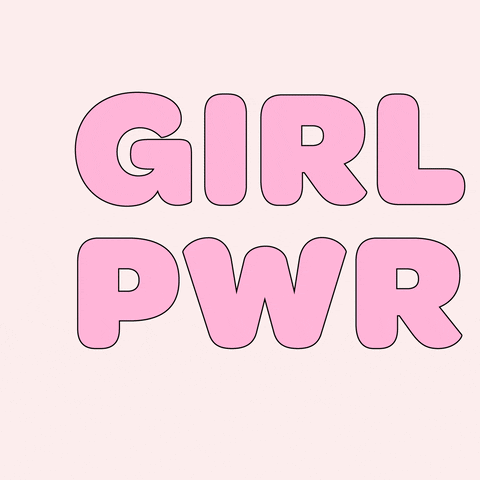 Quantitative/qualitative research
Target persona analysis
Strategic development 
Activation ideation
Creative briefing 
Deck flow + presentation