The quick pitch:

 Meal delivery is a category built on convenience and won on promotion. DoorDash knows that they have to plant their flag on higher ground. As part of the annual Brandcenter sprint competition, The Martin Agency asked a group of us to consider where that flag should be planted and how the brand can do better during a crucial time for racial justice and equality.
The Task
Help DoorDash continue to push for racial progress to create a better future for our country and neighborhoods. How can we use technology to help local communities succeed?
The Tackle
With the rise of activism and support during the Summer of 2020 came a guilt-driven push to purchase from black-owned businesses. Unfortunately, after these purchases were made once, that guilt faded and the brief loyalty was lost.
The Takeaway
Despite a rise in activism last summer and a swell of support on social media, black-owned businesses are still struggling. 41% of black-owned businesses have closed their doors over the past year compared to 17% of white-owned businesses. DoorDash's current mission is to empower local communities. How might DoorDash push that same sentiment even further to garner national attention for local black restaurants in cities from coast to coast?
Translate a local conversation
Change a response to guilt
into a celebration of black success
The Truth:

People feel called to push for racial progress when they see it through the scope of the media, but often fail to bring it back home and translate it into actionable support.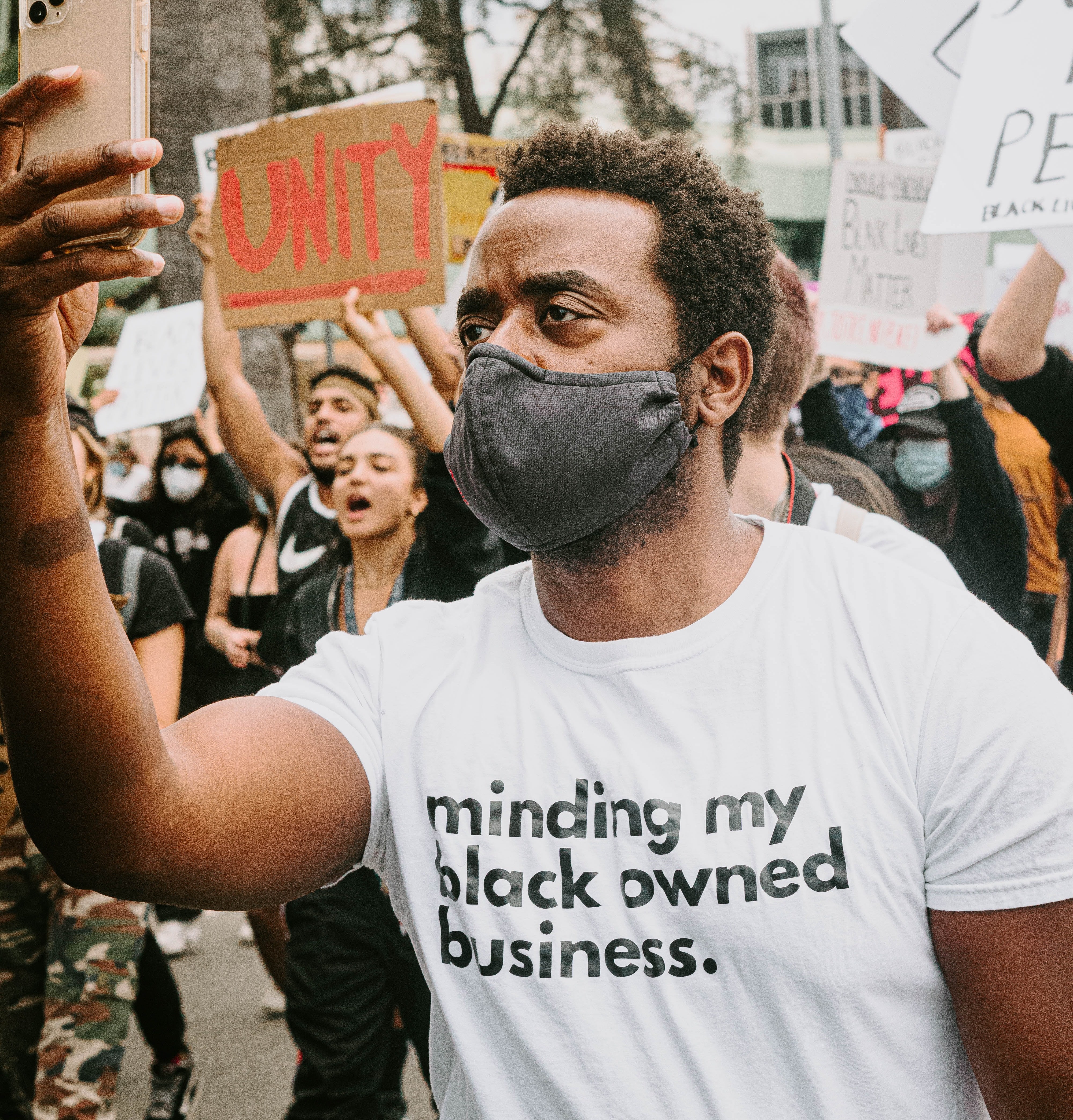 next steps.
The Opportunity:
Reach people through the channels that they are already engaging with by utilizing the power of ad tech to encourage continued investment and celebration of local black-owned businesses.
But how?  
By utilizing existing touchpoints in Black pop culture that drive national conversation, we can create new, action-oriented opportunities that support our local communities. 
The Idea:

Deliver for the Culture
Flavor kickoff. Start the campaign off with a buzzy activation. Donald Glover and the cast of Atlanta will deliver famous "lemon pepper wet" wings from local Black-owned restaurants across the country to unsuspecting hungry customers.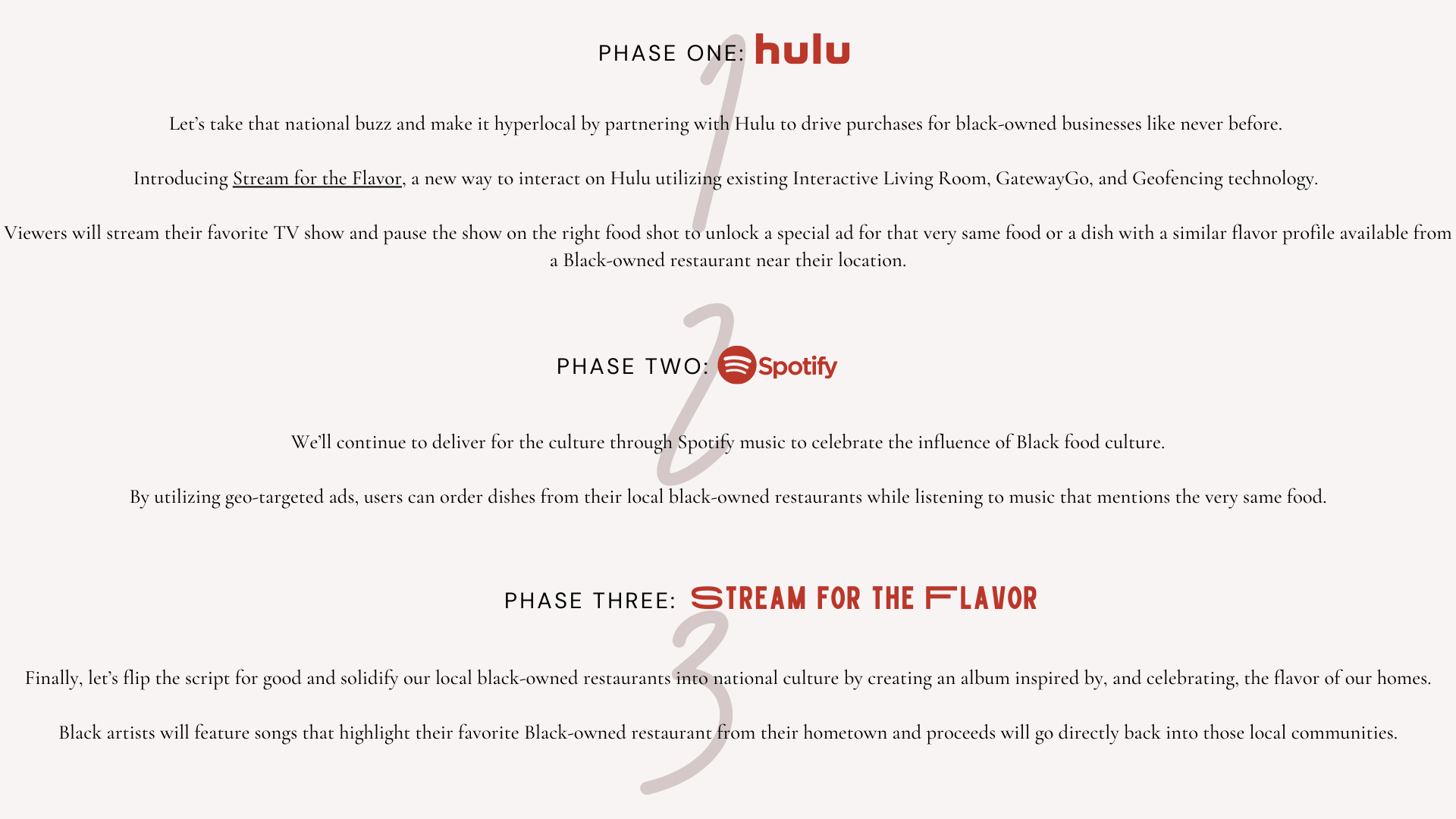 DELIVERING FOR THE CULTURE THAT HAS ALWAYS DELIVERED FOR US.
ORDER UP.
Concept ideation
Strategic development
Creative briefing 
Deck flow + presentation
Groovy playlist curator
        → (if you'd like a taste, click to stream here)